Visit our shop for a new scooter or bicycle from quality brands. We also sell second-hand scooters and bicycles. Furthermore do we sell electric scooters on Bonaire from the brand Niu.
The offer is constantly changing, feel free to stop by. You can buy a petrol scooter or e-scooter starting from USD 2.650.
All scooters and bicycles are sold with warranty. See our current offers here.
We can maintain your scooter or bicycle (purchased here) in our workshop. We have many parts in stock and can also order parts for you. We have a replacement vehicle for you, based on availability. Wij do only maintain scooters that are used for personal use and that the current owner bought directly from us. We do not repair scooters that are commercially being used (including rental).
Contact us to make an appointment.
We have an extensive range of accessories for your scooter or bicycle. You can come by for a safe helmet, sturdy lock and much more.
Here you will find the current offers of scooters and second-hand electric bicycles. It consists mainly of ex-rentals that we have always maintained ourselves. Choose quality and visit our store.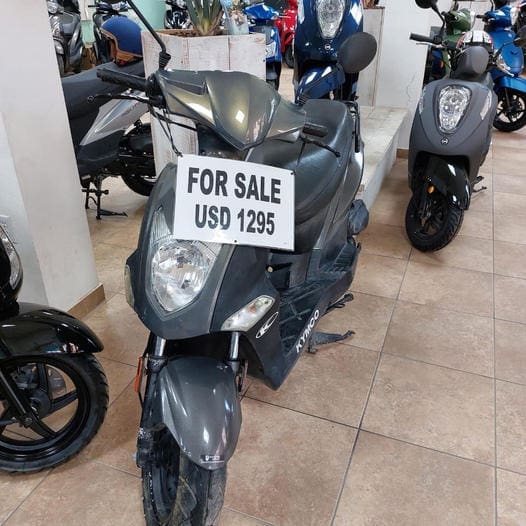 Two-person scooter from the brand Kymco and type Agility from 2018. On sale for 1295 USD, including chain lock and warranty. Several scooters available with around 25.000 km. Available in colours grey and brown.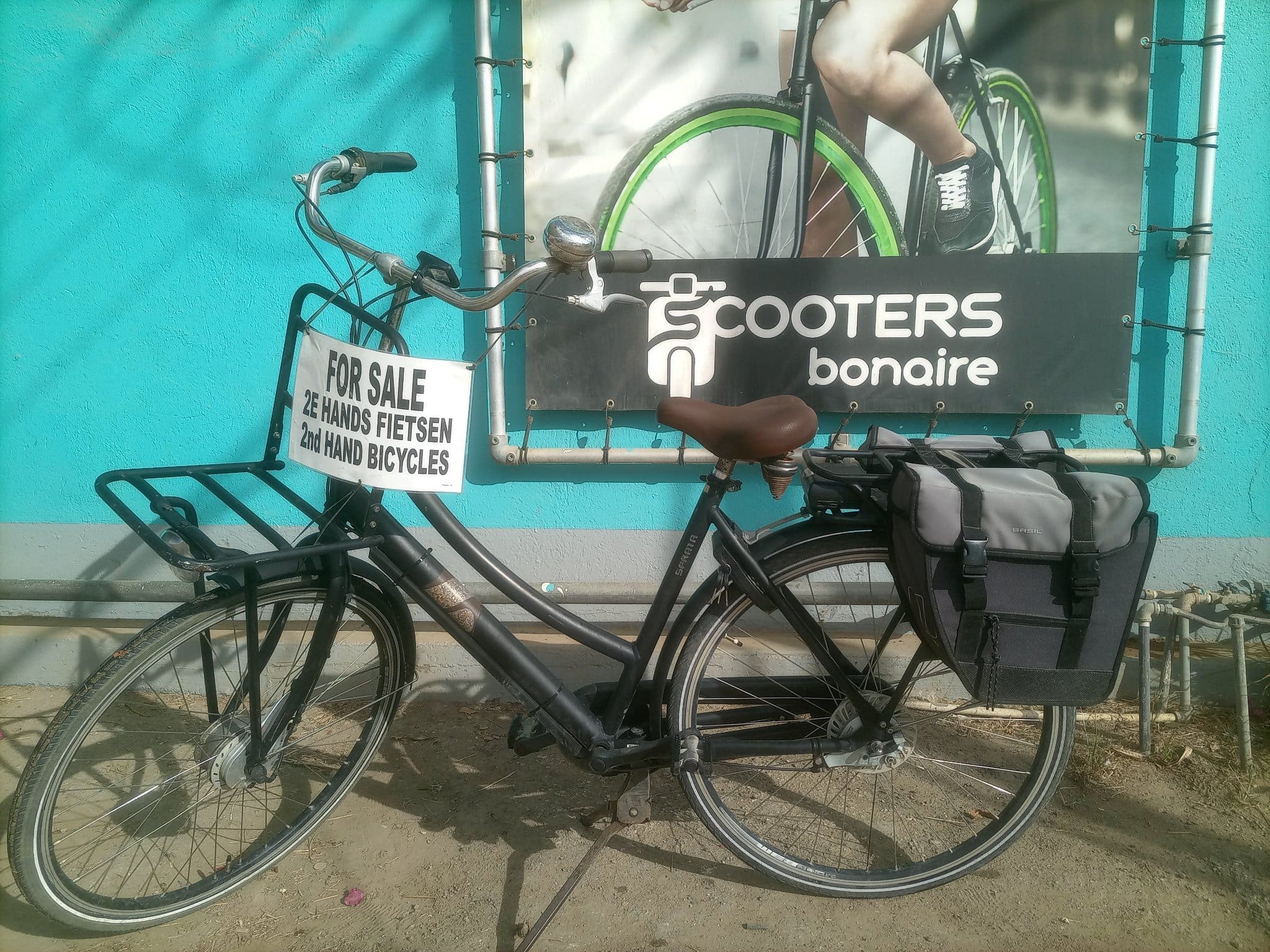 Electric bicycle from 2018 with a front carrier, bicycle bags, extra chain lock and charger. On sale for 750 USD and including warranty.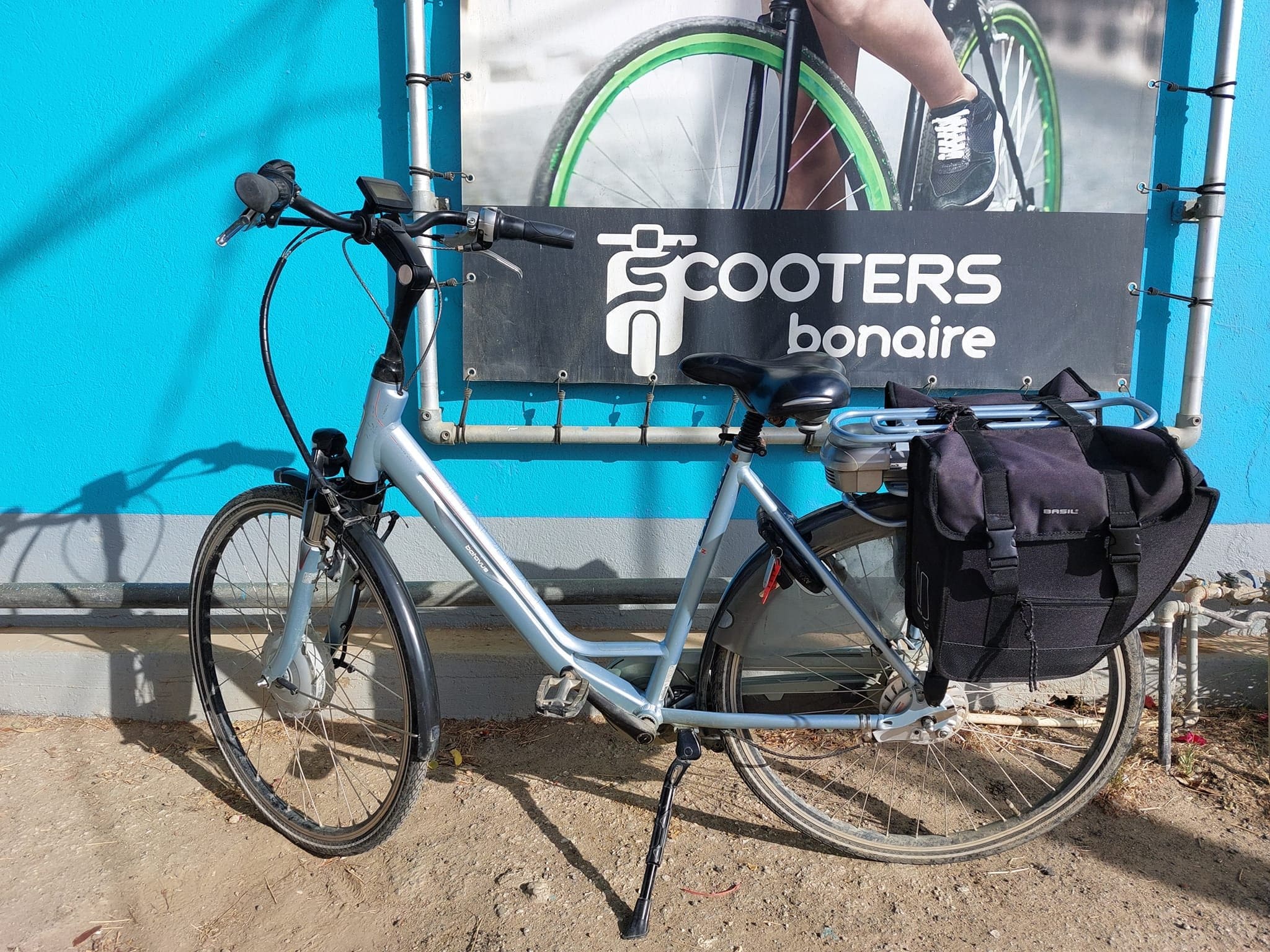 Electric bicycle model city bike from 2018. Equipped with bicycle bags, extra chain lock and charger. On sale for 995 USD and including warranty.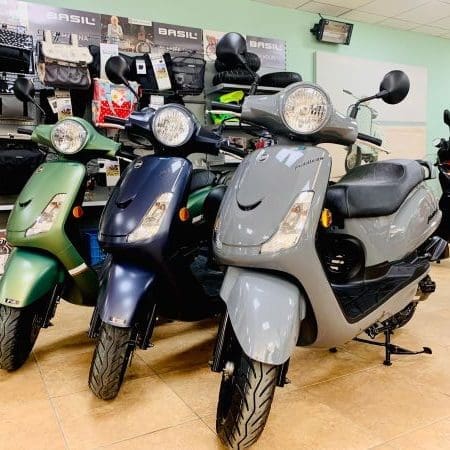 Scooter from the brand Sym and type Fiddle II. Available in colours green, light blue, dark blue, grey and black. On sale for 2650 USD including warranty.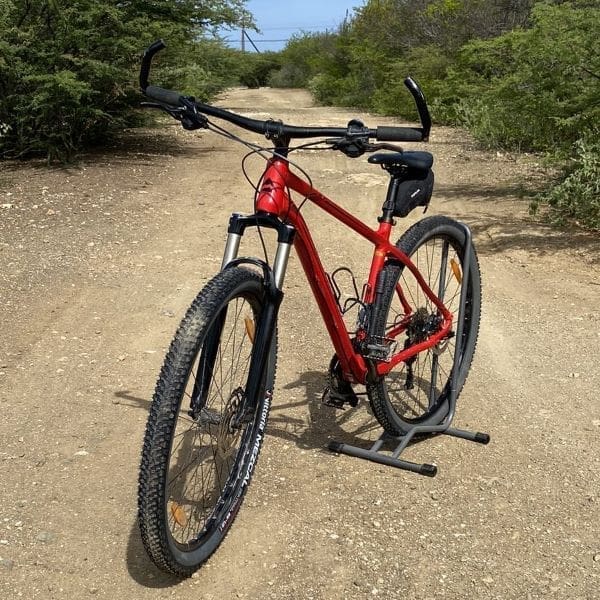 Former rental MTB brand Merida from 2018 with saddle bag, 21-speed, 29″ wheels, extra chain lock and bar ends. On sale for 750 USD and including warranty.